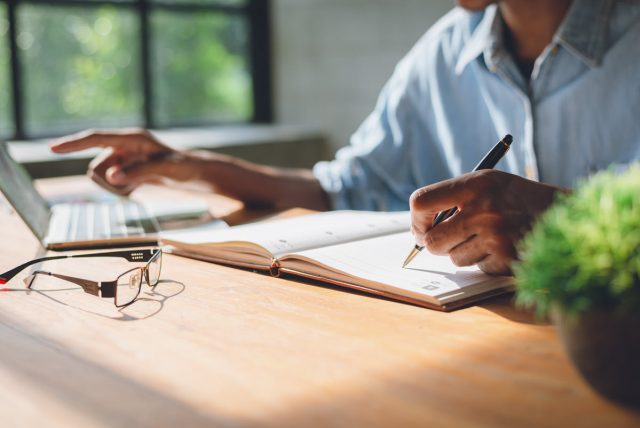 The 7 Most Important Factors to Consider When Starting a Business
Starting a new business can be extremely exciting! Entrepreneurship has many perks that come along with it, when executed properly.
Important Factors to Consider
Sometimes deciding where to start can be overwhelming. Here is a list of seven of the most important factors that you should consider before starting your business:
Do Your Research
The best way to start the process of starting your own business is by rolling up your sleeves and doing the research. Having a good grasp on the industry you are working to enter is an important step in starting your own business. Conducting market research is the best way to get a better idea of what your competition may be up to. Getting to know your business's market and how it can best fit into the landscape is vital in establishing your business. The research phase provides a great opportunity to refine your business idea and determine your target buyer.
Estimate Start Up Cost
Nothing in this world is free, when it comes to starting a business, there are many different costs that you will have to consider. The first step to take is to determine the operating expenses. Consider all of the expenses or spending that you will need to operate the business. These could include expenses such as salary, rent, office supplies, utilities, and more. If you haven't already, start saving money now. Waiting on your savings to grow may not be the most efficient for everyone, so it is important to find outside sources of funding as well. This could be credit from family or friends, a business loan from a bank, or grants from the government or other organizations. Business loans are an excellent place to start. They can prove to be extremely useful, especially if you are going to need to purchase expensive equipment for your business. With current interest being pretty high, it would benefit you to shop around for the best deal. Continue to search for ways to acquire capital.
Register Your Business
The next factor to consider when starting your business is registering your company. You will need to select a name and legal structure that best fits your business. The legal structure of your company can impact what you are liable for and the taxes that you will have to pay. There are four different legal structures to choose from: Sole Proprietorship, Partnership, Limited Liability Company, and Corporation. Do your due diligence in researching which legal structure would be the best fit for the type of company you want to run. You also will need to obtain a Federal Employer Identification Number (FEIN). This is also your federal tax ID. It is something that you will need when filing federal taxes, hiring employees, opening a bank account, and applying for business licenses and permits.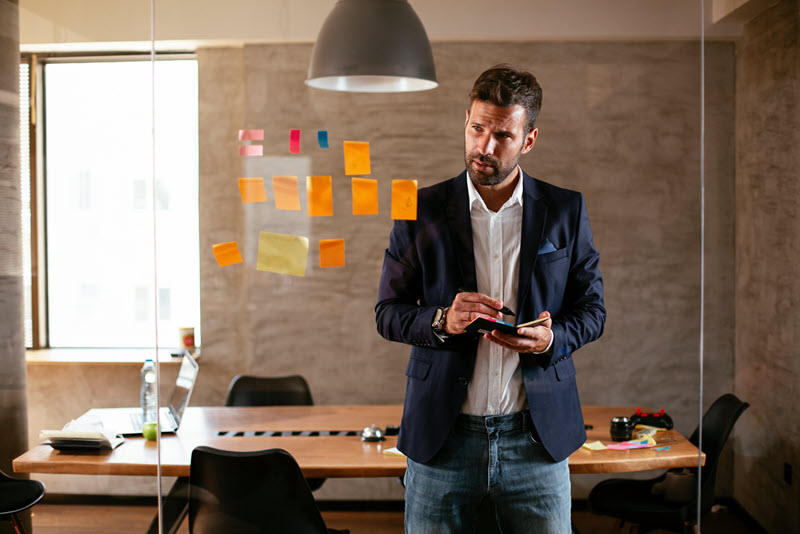 Write a Business Plan
Now that you have registered your business and have an idea of how much it will cost, it is time to create a business plan to put together your goals. Your business plan is the foundation of your business. Start off by creating a mission statement that will effectively showcase what your business is all about. Provide a description of your business that is easy to understand for people both in and out of the industry. Create a comprehensive list of your products or services that you will be providing. Analyze the current market and include the results in your business plan. List each of the main decision-makers within the company and provide bios with each. Include a plan for your financials so those who review the plan will be able to understand the opportunity fully. Having a written plan with your projected results and goals for the company is the best way to stay on track.
Create a Management System
With a business plan to help guide you now, create a management system that will be able to help effectively accomplish the goals of the company. Look into hiring people for the necessary positions that will help make the company run smoothly. At the very least, you will need to create a structure for managing for when you do hire the positions. Implementing schedules and clear and easy-to-understand calendar systems can help make the planning process go smoother. Consider other factors like customer communications and industry specific KPIs too when creating the management systems. Managing money is also an important part of this process. Implementing the most effective management systems for budgets, invoices, purchasing, and order fulfillments can go very far for a new business. Having the proper management system will help keep your company organized and running smoothly in the long run.
Invest in Branding and Marketing
Creating an identity for your brand is an important step when starting a new business. Have a logo made professionally to ensure that your company comes across as professional and established. Put the logo on business cards and other promotional materials for your business. Register a domain name that matches the name of your business. It has never been easier to create a website that looks like it was made by an expert, for free. Social media is another free avenue that you can take to share your business and establish your brand. It is the perfect platform to learn more about your customers and improve services or products based off of their feedback. Typically, a company with a simple, straightforward tone that sticks to a couple of brand colors and basic designs will do far better on social media as they have established a brand and stick to it. You can grow your business affordably, without spending too much on marketing and advertising.
Understand the Risk
Everything has some sort of risk. Evaluating, understanding, and preparing for risk are the most important steps to take before you start working on your business. Be honest and straightforward with yourself and your business partners about the potential risk involved. This can help you to prepare for any risks by obtaining the necessary insurance that can help keep your business protected. Starting a business is no easy feat, but sometimes the risk can be worth it in the long run.
Starting a business is no easy task – but it is possible. Doing your homework and taking calculated steps is the best way to go about starting your business and new adventure.