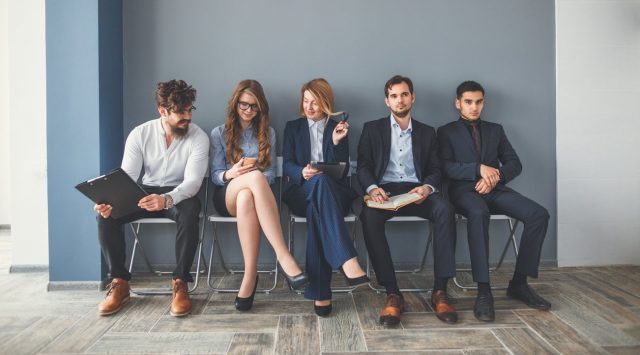 Learn How to Stand Apart Amongst the Competition
This past year and a half changed a lot for so many, due to the pandemic. For recent college grads, the future of work may seem like it's filled to the brim with uncertainty as the job market evolves and heals in the aftermath of the pandemic. Finding ways to effectively navigate this changed market could make the difference between finding your dream job or not.
What to Know About the Current Job Market
In the wake of the pandemic, and on the possible brink of a recession, the job market may not seem like it would be flourishing at the moment. To the surprise of many, the job market as well as employers' intent to hire is remaining strong. The class of 2022 has many reasons to celebrate beyond just their newly minted degrees. According to multiple reports, this year's college graduates will enter one of the strongest job markets in recent history. What has changes is that a lot of the power has shifted from the hands of the employers to those of the employees, who are able to make more demands now than ever. This bargaining power has led to many people asking for more flexible work environments. Companies are working harder than ever to think of new and improved retention strategies and tactics to maintain a happy and healthy work environment to curb turnover. There has been a significant rise in remote work over these past couple years, with no signs pointing to remote work going anywhere anytime soon.
Tips For College Students to Succeed in the Job Market
Never Stop Learning
Whether you have graduated college already or are still a student, never put the brakes on your learning process. There is always something new or something changing. Employers are likely to value a potential hire that shows that they are quick and effective learners with a desire to continue to grow in their knowledge. People should consider additional educational programs, outside of college, that can help to beef up their resume. Employers want you to be adaptable and teachable. You don't need to pass yourself off as something you're not. Even if you do sneak your way into the job, you think you want, it'll only end badly if you can't perform or if you totally hate what you're doing and quit in a couple months. It's always wise to focus on demonstrating that you can write, learn quickly and get along with people.
Know Your Industry
Taking the time to research the company you are applying far can seriously help your application efforts. Prior to applying and especially prior to the job interview, research the company and what they stand for. Knowing about the company already makes you appear to be a better culture fit. Many industries have professional organizations that recent graduates or even current college students can join. These professional organizations are excellent ways to network and make connections within your desired industry. Creating a strong professional network is very important and can be the extra help that lands you a job right out of school.
Bring Your A-Game
With the hiring process migrating online, there are new ways in which people need to stand apart from their competition. It is never too early to start building your portfolio. Having a portfolio that presents well online will highly benefit your job seeking efforts as well. Begin to hone your remote work skills because remote work is not going anywhere. If anything, there will be an influx in remote jobs available. With so much of the job market leaning towards online, putting efforts toward refining your presence online could significantly benefit you as well. Consider everything that you post online to be a part of your resume. Even personal social medias, whether you think they are private or not, can be seen by potential employers. Everyone has their fun in their personal time, just be cognizant of how you are presenting yourself to others via your online presence.
Professional social media such as LinkedIn is a great way to build connections as well as creating a specialized account that helps to refine your online presence. Today's competitive job market forces individuals to create their own personal brand. And like any successful brand, individuals must show that they have value, that they are unique and that they are trustworthy.
Remain Flexible in Your Career Plans
In the quickly changing and evolving job market today, employers value adaptable individuals who are well-rounded and ready to work. Successful students who are getting hired quickly are those who are exploring the market to see more of the options that are out there. Being flexible and resilient are also important graduate attributes to maintain during these difficult times. Many students tend to choose majors that directly connect with a career, such as engineering or computer science. Do not make the mistake of pigeon-holing yourself by assuming your career options are limited to your major. This way of thinking is could potentially hold you back from an excellent job opportunity right around the corner. The job market is beginning to heal from the pandemic, but recent graduates will still need flexibility, resilience, and determination for their job hunt. They should not let the uncertain times alter their fundamental goals.
After taking these steps to increase your marketability, it becomes time to apply for full-time jobs. There's never been a better time to be a college graduate or a college senior, at least when it comes to employment prospects. While it may not be difficult to find a job in this surging market, be sure to take your time finding the job that is right for you.