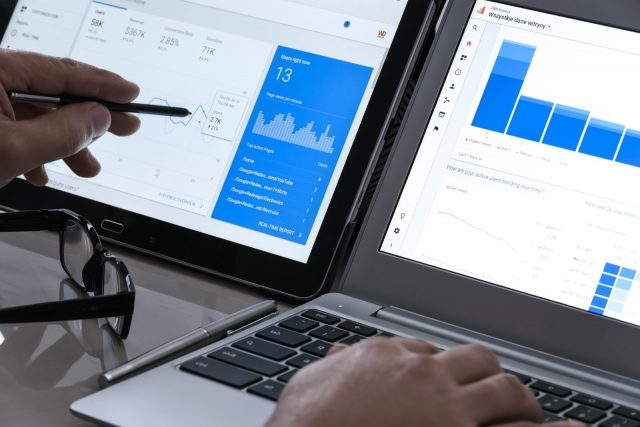 Mastering the Latest Strategies for Higher Rankings 
As the digital landscape continues to evolve, so do the best practices for search engine optimization (SEO). A solid SEO blueprint can help you navigate the ever-changing landscape and put your business on the path to success.
Why Keeping Up With SEO is Important 
In today's digital landscape, SEO is more important than ever. SEO helps businesses and organizations reach their target audience and drive more traffic to their website. Staying updated with the current SEO trends is important because search engine algorithms and user behavior are constantly evolving. Keeping up with these changes can help ensure that your content is meets the search engine's requirements and that your website is visible to potential customers. Implementing cutting-edge SEO techniques and strategies can help you stay ahead of your competitors and increase your visibility in search engine results pages. Not staying updated with the current SEO trends could lead to a decrease in search engine rankings and visibility, resulting in a loss of website traffic and potential customers. It's essential to stay informed and adapt your SEO strategy accordingly to achieve better results.
Here are some of the best practices for SEO in 2023 that you should focus on:
Must-Know Techniques for Boosting Visibility and Traffic:
Optimize for Featured Snippets
A featured snippet is a summary of an answer to a user's query that appears at the top of the search results. These snippets are becoming increasingly prevalent, so it's important to optimize your content in order to be included. To do this, create high-quality, informative content that answers user queries in a clear and concise manner. Use headings, lists, and tables to make your content easy to scan, and use schema markup to indicate the type of content.
Focus on Mobile Optimization
As more and more people access the internet from mobile devices, it's crucial that your website is optimized for mobile users. This means that your site should be responsive, load quickly, and be easy to navigate on a small screen. Mobile devices generated over half of global website traffic in 2022, according to Statistica. With over 90% of the world's population operating on mobile devices, it is incredibly important that your website holds up across all mediums.
Utilize Structured Data
Structured data is a way of formatting your website's code so that search engines can understand the content on your site more easily. This can include things like product information, reviews, and event information. By using structured data, you'll be able to increase the visibility of your site in search results and take advantage of rich snippets and other features that can help your site stand out.
Optimize for Voice Search
Voice search is becoming increasingly popular, and it's expected that by 2023, the majority of searches will be done by voice. To optimize for voice search, focus on creating long-tail keywords and questions that match the way people speak. Research indicates that a majority of people prefer the convenience of using voice search rather than typing out their query. This trend is on the rise as people find it more comfortable and efficient to use their voice to search for something online.
Utilize Social Media
Social media is an important part of any SEO strategy, as it can help you drive more traffic to your site and increase your online visibility. By using social media to share high-quality content and engage with your audience, you'll be able to build a loyal following that can help you rank higher in search results.
Use Artificial Intelligence
Artificial intelligence (AI) is becoming an essential tool for SEO in 2023. AI-powered tools such as Google's RankBrain and Jasper can help optimize content by analyzing user behavior and predicting the best keywords to target. By using AI, you'll be able to improve the relevance of your content and make it more likely to rank. One-third of businesses that adopted AI reported a revenue boost of between 6-10% following implementation of the technology, according to Outranking.
Stay Ahead of the Game
SEO best practices in 2023 will be all about creating high-quality, user-friendly content and making your website mobile friendly. By using structured data, social media, and AI-powered tools, you'll be able to improve your website's visibility and drive more traffic to your site.