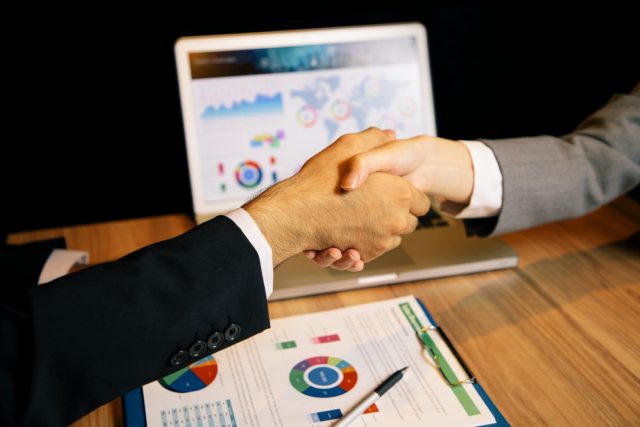 Revolutionize Your B2B Sales with These Leading Generating Tips 
When it comes to B2B sales and marketing, having the right tools can make all the difference in generating leads and growing your business. From data management and lead generation to sales automation and customer relationship management, there are a plethora of tools available to help B2B companies succeed.
The Importance of a Strong B2B Sales Strategy
Streamlining your B2B sales process and strategy is crucial for a number of reasons. By having a streamlined process, you can improve the efficiency and productivity of your sales team, which in turn can increase your chances of closing deals. A well-organized sales process can help you identify opportunities for improvement, and streamline repetitive tasks, freeing up time for your sales team to focus on higher-value activities. Having a clear and consistent strategy can also help you better prioritize your sales activities, ensuring that you focus on the right opportunities and maximize your chances of success. Streamlining your B2B sales process and strategy can help you establish credibility and build trust with your prospects and clients, which is essential for building lasting relationships and driving long-term revenue growth.
Streamline Your B2B Sales Process with These Essential Tools:
CRM Software
A customer relationship management (CRM) system is essential for any B2B company looking to generate leads and grow sales. A good CRM allows you to store and organize all of your customer and prospect data in one place, making it easy to track leads and sales, manage customer interactions, and analyze sales performance. Over 80% of companies utilize CRM systems for streamlining their sales reporting and automating key processes, according to WebFX. Some of the most popular CRM options for B2B companies include Salesforce, HubSpot, and Pipedrive.
Marketing Automation Software
Marketing automation software is another essential tool for B2B lead generation and sales growth. This type of software allows you to automate repetitive marketing tasks, such as email marketing, social media, and ad campaigns, so you can focus on more important tasks like closing deals. According to HubSpot, around three quarters of companies have adopted automation and the remaining one fourth of those without automation have plans to implement it in the near future. Popular marketing automation tools include Marketo, Pardot, and ActiveCampaign.
Lead Generation Software
Lead generation software is designed to help B2B companies find and capture leads. These tools can be used to automate lead generation processes, such as web forms and landing pages, and can also be used to track and analyze lead data. A study by Content Marketing Institute highlights that the majority of businesses understand the significance of lead generation. Of the B2B businesses surveyed, over 80% ranked lead generation as their topmost marketing objective. Some popular lead generation tools include Leadformly, LeadSquared, and Leadfeeder.
Analytics and Reporting Tools
Analytics and reporting tools are essential for any B2B company looking to grow sales and generate leads. These tools allow you to analyze data, track performance, and make informed decisions. Website analytics is one of the most essential tools for lead generation and provides valuable information on user behavior and interaction with your website. It plays an important role in helping you make data-driven decisions about your marketing strategy. Without incorporating website analytics, it can be challenging to comprehend the intricacies of customer buying behavior and how it affects your conversion objectives. Some popular analytics and reporting tools include Google Analytics, Mixpanel, and Adobe Analytics.
Expand Your Toolkit
Having the right tools is essential for any B2B company looking to generate leads and grow sales. Remember to research different options and choose the one that best fits your company's needs. Whether you're a small startup or a large enterprise, the tools outlined in this article are sure to help you succeed in the competitive B2B market.