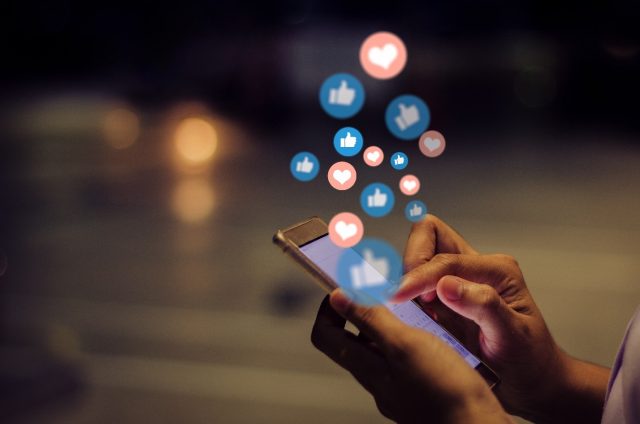 How to Use Technology to Grow Your Social Media Presence 
Technology is playing an increasingly important role in helping businesses to achieve their marketing goals in a rapidly changing social media landscape.
The Evolution of Social Media
Social media has evolved significantly since its inception in the early 2000s. In the beginning, social media platforms were primarily used for connecting with friends and family, sharing personal updates and photos, and joining online communities based on common interests. Social media has rapidly become a more integral part of people's daily lives, and its functionality has changed the game for business, politics, and the news.
In recent years, social media has become a tool for businesses to promote their products and engage with customers. The rise of mobile devices and mobile internet access has made it easier for people to access social media on the go, leading to an increase in the amount of time people spend on these platforms. With no shortage of platforms to choose from, social media has become a dominant form of communication and a powerful influence on society.
Here are some tools to help you harness the power of social media to help your business moving forward:
Ways Technology Can Boost Your Online Strategy
Building Community
Social media not only gives businesses a platform to promote products and services, but it also allows organizations to connect with their customers and build a community around their brand. Apps like Kicksta help businesses to organically grow their follower base with cutting edge artificial intelligence technology that helps connect them to the desired target audience. Applications like this help to create a stronger brand image that can set businesses apart from their competition.
Many businesses hire external social media consulting agencies to help manage their online presence and reputation. These agencies work to ensure that a business's social media accounts reflect their desired brand image and values. By managing a business's social media accounts, these agencies can help maintain a positive reputation and uphold the business's desired public image. According to the Global Web Index, over half of online brand discovery starts with social media. This is why it is so important to maintain a positive image on social media.
Creating Content
Creating content for social media can be challenging, but there are many tools that can help. AI copywriting tools can generate content quickly and effectively, freeing up time for businesses to focus on other aspects of their social media strategy. Visual content, such as graphics and videos, can also be a powerful tool for grabbing the attention of followers and improving engagement. Tools like Canva and Adobe Spark make it easy to create professional-looking visual content, even for those without design experience.
A survey by HubSpot found that nearly one third of marketers cited creating engaging content as the biggest challenge in running an effective social media page. By using AI copywriting tools and focusing on visual content, businesses can overcome this challenge and create engaging content for their social media pages.
Scheduling Activity
One of the most essential tools for any social media marketer is a social media management platform. Data from a research project carried out by CoSchedule revealed that there are certain days and specific times where content will be more likely to succeed when posted. Apps like Hootsuite, Sprout Social, and Social Insight specialize in easing the process of publishing content, as well as analyzing data, monitoring activity, and tracking users. These applications allow you to manage and schedule posts for multiple social media accounts from one central dashboard, saving team members time and making it easier to maintain a consistent presence on multiple platforms.
Grow From Here
There are many technology tools available that can help enhance social media strategy. Take advantage of these applications to effectively reach your brand's target audience and build a community.