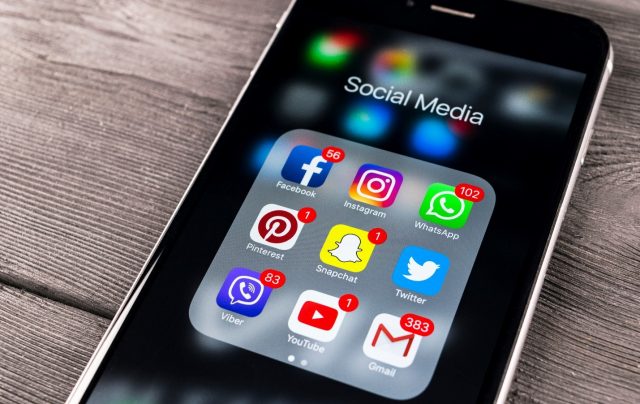 A Guide to Social Media Marketing for Entrepreneurs 
Business leaders looking to grow their companies need to be able to leverage the power of social media. Understanding how to best utilize each unique platform can help businesses rise above their competition.
Why Use Social Media?
It is 2022, at this point just about everyone is on social media. According to the New York Times, about 4 out of 5 Americans have a social media account. What was once just a fun way to share photos and updates to family and friends, has quickly turned into the digital storefront for many small businesses and large corporations. In today's digital age, it's more important than ever for businesses to have a strong social media presence.
Each of the major platforms, Instagram, Facebook, and LinkedIn, has its own unique features and benefits and can be used in different ways to help businesses reach their goals. By choosing the right platform and utilizing it effectively, businesses can effectively reach their target audience and achieve their goals.
Here is a breakdown of what business looks like on each individual platform:
What Does Business Look Like On Each Platform?
LinkedIn
LinkedIn is a professional networking platform that is great for connecting with other professionals and building industry relationships. It's also a good platform for promoting job openings and recruiting top talent. This is the social media platform where deals are conducted, people are hired, and networks are built. To effectively use LinkedIn, it is important to share and create posts that are of interest to your followers. Businesses can use LinkedIn to share industry insights, thought provoking leadership articles, and other content to demonstrate their expertise and build their brand's reputation.
In addition to building relationships with customers, social media can also drive traffic to your website and generate leads and sales. According to reports, LinkedIn directs almost half of all social media traffic to company websites.
Facebook
Facebook is a more general platform that allows businesses to connect with a wide audience through posts, ads, and events. It's a good platform for building a community of followers and staying top of mind with potential customers. Businesses can create or join relevant Facebook groups to connect with their ideal customers and share their brand's message. By utilizing a Facebook business page, companies can post updates, photos, and other content with their followers. Business pages also have the option to run ads and promote posts to reach a wider audience.
Advertisements on Facebook can also be effective. Research from Statista revealed that there were over 10 million active advertisers on Facebook, and that about 70% of the ads on the platform are from marketers.
Instagram
Instagram is a visual platform that is great for showcasing products and services through eye-catching photos and videos. It's also a good platform for building a strong brand image and connecting with customers through hashtags and other engagement tactics like influencer marketing. By setting up a business account on Instagram, businesses can access analytics and other tools to help them better understand and reach their audience. Business accounts also have the option to promote posts and run ads.
Businesses can build a strong community on Instagram. Tapping into the already formed audiences through influencer marketing is incredibly effective on this platform. According to Sprout Social, the majority of marketers say that influencer marketing is twice as influential on Instagram than on Facebook.
Don't Miss Out
No matter the platform, using social media is an effective way for businesses to increase brand awareness, engage with customers, and drive sales and revenue. Taking the time to review and update your social media strategy can pay huge dividends.