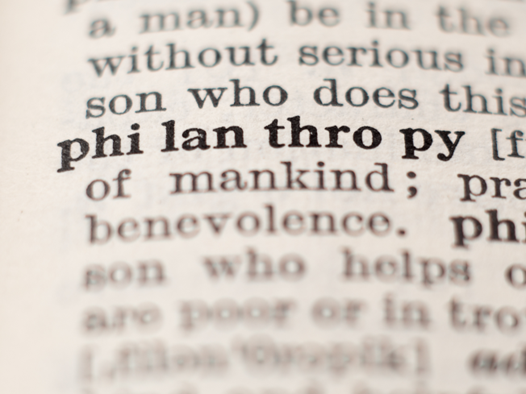 Mehta Marketing philanthropy recently volunteered with The Lighthouse Foundation, and it was a great experience. Working together as a team to do philanthropic work is always enjoyable. We were impressed by how much they do for our community and wanted to share more about this wonderful foundation.

The Lighthouse Foundation is an outreach organization that helps impoverished individuals and families in northern Allegheny and Butler County. Their mission is to provide hope by meeting immediate needs and empowering people toward self-sufficiency. The foundation offers high-quality programs and ministries that provide relief and equip individuals for a better future.

The Lighthouse Foundation, established in 1985, runs the most extensive food pantry in Butler County and is the only source of transitional and temporary housing for young adults, single parents, and families in its region. The Foundation's mission is to encourage individuals and families to become self-sufficient through faith-based job training, financial literacy, cooking classes, and assistance with obtaining reliable transportation. By providing the necessary resources, the Foundation aims to transform lives through hope and faith and enable people to achieve self-sufficiency.

The Lighthouse Foundation provides excellent programs, with their Housing program being particularly impressive. They offer transitional and sober living options for rehousing, and their transitional housing units provide opportunities for individuals and families to achieve their goals, such as education, employment, parenting skills, and job training, ultimately leading to permanent housing. Residents can stay in the transitional housing program for up to 18 months as long as they are working towards their goals and fulfilling all program requirements.

Johnny's Place offers a transitional housing option for men who are focusing on recovery. Its main purpose is to provide a secure and drug-free environment where residents can concentrate on their goals without being exposed to the triggers that led to or sustained their addiction.

The Lighthouse's Food Pantry program is making a huge difference in the community. Every week, they provide food to more than 250 families. The pantry offers a variety of food items such as fresh produce, canned goods, meat, frozen food, and bakery items. In a year, they distribute almost one million dollars' worth of food. Talk about giving back!

Two other programs that the Lighthouse Foundation offer are the Whole Life Ministries, and The Lighthouse Foundation's Car Connection Program (LCC) The Car Connection Program (LCC) by the Lighthouse Foundation combines financial and vehicle maintenance education with the chance to obtain safe and dependable transportation for employment purposes. It helps families and individuals become more self-sufficient by expanding their job opportunities and potentially increasing their income.

Whole Life Ministries addresses the emergency financial needs of individuals, families, and seniors while also, providing rehabilitation and development programs. Their program offers emergency financial relief alongside job training and other life skills programs.

After learning more about the foundation, Mehta was enthusiastic about partnering with them. Our team spent time working with the foundation to assist with their food program. We helped families with check-ins and guided them through the food bank, making the process easier for them. Speaking with the families was humbling, as we saw firsthand how the foundation's program has positively impacted their lives.

Foundations like the Lighthouse Foundation truly inspire us to do more for our community through Mehta Marketing philanthropy. We are grateful to them for taking us under their wing. Spending a few hours with our community and the Lighthouse team left a lasting impact on our hearts, and we look forward to dedicating more time to this wonderful foundation.