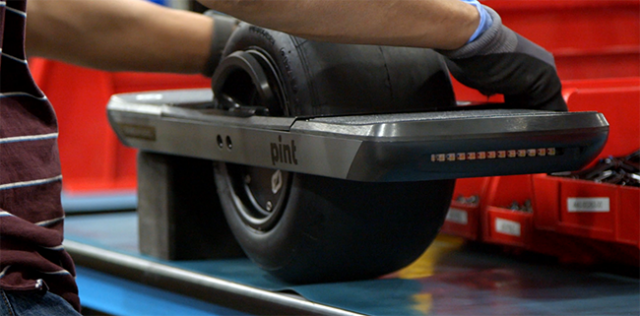 Future Motion Inc's Onewheel boards are the leaders in an increasingly crowded industry. The personalized electric vehicle market has become a movement in America and across the globe. As word spreads of the absolute blast people are having riding around on their vehicles, they want to get in on the action. And, of course, the business world has taken notice.

To capitalize on increased demand and enter the market as quickly as possible, most companies that make electric modes of transportation pick parts out of a catalog, select the ones that fit the budget, and then hire a factory overseas to build and mass produce their vehicles. However, Kyle Doerksen, the founder of Future Motion Inc. and the creator of Onewheel boards, has always believed in a more personalized approach, which is why all boards are manufactured in the United States.

For those unfamiliar with Onewheel boards, they are unlike anything else on the market. Doerksen once captured their essence, saying, "the boards are personal electric transportation with soul."

Onewheel boards have been making people happy for more than seven years. Envision a self-balancing monowheel skateboard that allows a rider to mimic the sensation of snowboarding through fresh powder. Onewheel boards are designed for any terrain and feature technology that will make riders feel secure atop the board within minutes of trying it out for the first time.

There are three main Onewheel boards manufactured and designed in Santa Cruz, California:
• Pint
The Pint features a smaller wheel than its GT counterpart. Riders lean their body in the direction they want to travel. Riders can enjoy riding on just about any terrain aboard the Pint, from grass, dirt, and gravel to sandy beaches. A convenient Mag handle lets riders pick up their Pint and bring it whenever they visit a location they can't ride. The pint's range for a single charge is up to 8 miles and can reach a top speed of 16 MPH. Charging is just two hours with a standard charger, so riders rarely wait long to return and enjoy the ride.
• Pint X
Riders love the Pint X thanks to its incredible rounded and wide tire. The center of gravity for this board is kept low, which allows riders to feel secure quickly after jumping aboard. It's incredible how smooth the board rides on everything from uneven sidewalks to dirt and gravel. A single charge provides a range of 12-18 miles and can reach a top speed of 18 MPH.
• GT
No other personalized electric vehicle compares to the GT. A highly integrated mobile technology board with state-of-the-art 21700 batteries, riders can enjoy up to 32 miles before stopping for a charge. This Onewheel board can reach 20 MPH, so riders must work their way up before pushing the GT to its full power.
Each board is accompanied by The Onewheel app that provides detailed information like battery charge, technical data, and more. Pricing information on each board, along with additional board details, can be found at Onewheel.com.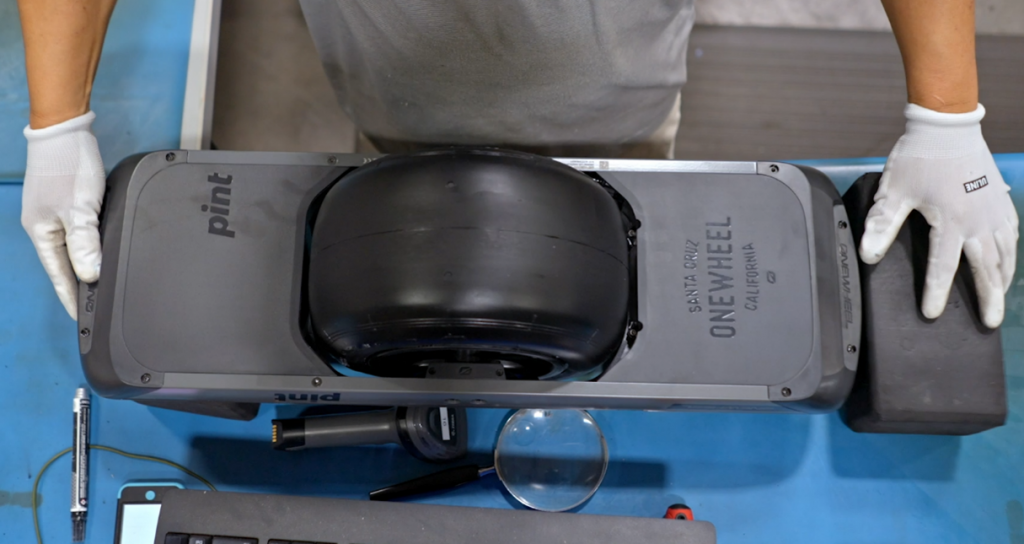 What Makes American Onewheel Boards Unique?
Onewheel boards have been known to turn heads when people see riders pass by. In fact, the viral reaction to Onewheel videos has helped the company blossom to the point that more than 100 million miles have been ridden by happy Onewheel customers. Kyle Doerksen credits some of the success to the benefits of manufacturing every board in Future Motion Inc.'s American factory.

While it's true, there's a ton of work associated with opening and maintaining an American factory; it also creates meaningful jobs for Americans and dramatically increases the quality control of each board. The communication loop is secure, with engineers, designers, and the manufacturing line all working in the same building. Feedback arrives quickly, so each department can make whatever adjustments are needed efficiently.

This commitment to an American factory has led to the ultimate integrated process for Onewheel riders to enjoy. With only one Onewheel product recall in its history, and more than 6,000 documented 5-star reviews, it's easy to see the importance of quality control.

America knows a thing or two about revolutions, and the way in which people are moving through the world is being revolutionized right now. Pretty soon, the appearance of personalized electric transportation on a city street will be just as typical as seeing a bicyclist pedal down a bike lane. When riders want to enjoy the most thrilling experience from a brand they can trust with quality control, they can turn to Future Motion Inc's line of Onewheels that are manufactured in America. Anyone looking to enjoy the freedom of transportation on a Onewheel can visit the website or more than 850 retailers across 40 countries.