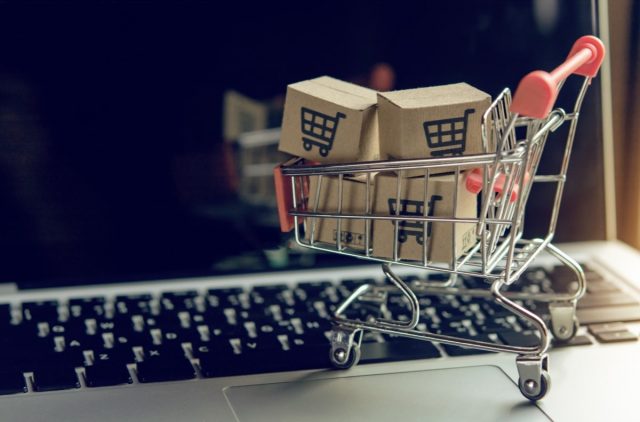 A Guide to Selecting the E-Commerce Platform for Your Business 
When starting an e-commerce business, one of the most important decisions you'll make is choosing the right platform to build and host your online store. There are several options available, each with their own pros and cons, so it's important to choose the one that best fits your specific needs.
Why Use an E-Commerce Platform?
An eCommerce platform is essential for any business looking to compete in the online marketplace. Without one, it's challenging to establish an effective online presence and streamline interactions with customers, clients, and employees. These platforms act as the foundation for any digital retail operation, regardless of whether the business is B2B or B2C. Think of an eCommerce platform as the backbone of your online enterprise, providing the infrastructure for a wide range of functions, including CRM, inventory management, mobile commerce, web design, and warehouse fulfillment. With the right platform, you can simplify and optimize these processes, allowing you to focus on growing your business.
To help you make an informed decision, here are some important factors to consider when choosing an e-commerce platform:
How to Choose the Right E-Commerce Platform for Your Business Needs
How much are you willing to spend on an e-commerce platform? Some platforms offer a free version with limited features, while others require a monthly subscription fee. Make sure you choose a platform that fits within your budget and has the features you need. WooCommerce is an example of an open-source platform that runs on WordPress. It offers a high degree of customization and is free to use, although some features may require additional plugins that need to be purchased.
As your business grows, your e-commerce platform should be able to accommodate that growth. Choose a platform that is scalable and has the ability to handle increasing traffic and sales. A recent study conducted by Google revealed that over 50% of mobile users will abandon a website if it takes longer than just 3 seconds to load. BigCommerce is known for its scalability and offers a wide range of features, including customizable templates, built-in SEO tools, and a range of payment options. With the speed at which technology and consumer expectations are evolving, having an e-commerce platform that can adapt and grow alongside your business is essential. Investing in a platform that can accommodate an increasing number of visitors, without sacrificing speed and performance, is vital to the success of your online store.
You want an e-commerce platform that is easy to use, even for those with limited technical skills. According to a study conducted by Baymard Institute, e-commerce sites with excellent usability can achieve a 35% increase in conversion rates. In contrast, e-commerce sites with poor usability can see up to a 50% decrease in conversion rates. Look for platforms with user-friendly dashboards, intuitive navigation, and simple product management. Shopify is known for its user-friendly interface, customizable themes, and scalability. It offers a range of pricing options, including a free version, and supports a variety of payment options and integrations.
Your online store should reflect your brand's unique personality and style. Choose a platform that allows for customization and provides a variety of themes and templates to choose from. A recent survey by Invespcro found that nearly 60% of online shoppers believe that personalized online retail stores offer a better selection of unique and interesting products. This highlights the importance of offering a personalized experience to customers, as they are more likely to find what they are looking for and make a purchase. By investing in a platform that allows for customization and personalization, you can help differentiate your store from the competition and increase customer engagement and satisfaction. Magento is a highly customizable platform that is used by many large enterprises. It is open-source and free to use but has a steeper learning curve compared to other platforms and may require a dedicated developer.
The platform you choose should prioritize the protection of your customers' privacy and personal information. Features like SSL certification, fraud prevention measures, regular data backups, and compliance with Payment Card Industry (PCI) standards are a must. Choosing an e-commerce platform that prioritizes security will not only benefit your customers, but it will also help to establish trust and credibility for your business.
Set Yourself Up for Success
By following these steps, you can narrow down your options and choose the right e-commerce platform for your business. Keep in mind that it's not a one-time decision, you can always change your platform if you notice it's not suitable for your business anymore.