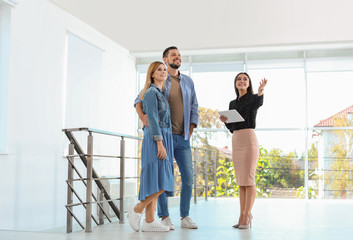 THE BENEFITS OF WORKING WITH A BUYER'S AGENT
And Why You Should Steer Clear of the Seller's Listing Agent When Buying a Home
Are you in the market to buy a home? If so, you're likely feeling overwhelmed with the process. From searching for the right home to finding the right financing options, there is a lot that goes into buying a home. One of the most important decisions you can make is to hire a buyer agent.
A buyer agent is an experienced real estate broker or salesperson with fiduciary responsibilities to treat buyers and their transaction with the utmost care, integrity, honesty, and loyalty. Plus, a buyer's agent can help you steer you through the buying process from start to finish. In this article, we'll discuss the benefits of working with a buyer's agent and why you should stay clear of the seller's listing agent when purchasing a home.
Buyer agents work for a buyer and therefore protect the buyers' interests. Likewise, a listing (aka seller agent) protects the sellers' interest. A common occurrence is when a buyer tours several homes, finds their dream home and seeks out the listing agent to ask questions. The seller agent seems friendly and knowledgeable, so you ask him/her/they to write up an offer for you, after all, he/she/they knows the most about the house, right? This is where it gets tricky.
First, the seller agent represents the seller's interest and no one else. Secondly, the seller agent should explain that if you hire him, he or she will become what is called a Dual Agent. In some states, dual agents, and dual agencies are illegal so be sure to inquire to verify what type of representation your state allows. A dual agent represents both the buyer and seller during a transaction and since he/she/they will have fiduciary responsibilities to both parties, the agent can no longer provide specific advice to either party during the transaction. For example, when you hire an inspector during the inspection contingency, you will want to ask your agent which repairs you should ask for or if you should ask for a credit in lieu-of the seller performing repairs. If your agent is a dual agent in this scenario, he/she/they will not be able give you their recommendation leaving you to navigate this inspection process to yourselves. A buyer agent on the other hand, will protect your interests, provide impartial advice on which defects you should ask the seller to repair, possible items you can ask for a credit, and negotiate the best deal for you potentially saving you thousands of dollars.

Another misconception is that you don't need a realtor until you find a home. 97% of home buyers start their home buying process online before engaging a real estate agent. However, buyer agents will not only help you find homes for sale, but identify homes that meet your budget, send you listings not yet on the market and save you time simply because they have experience with the buying process. Buyer agents can help you make sure you have the right financing options in place and look out for any potential pitfalls and problems that could arise during the process. Not familiar with a location? A buyer agent can provide you with information about the area, the neighborhood, and the home itself.
Lastly, you found the perfect home, but so did 10 other couples during the open house for the home you liked. Buyer agents are savvy enough to know how to navigate a multiple offer situation and write a strong offer that puts yours in the best light possible. Buyer's agents also have access to exclusive sales data and comparable homes that will aid in getting you the best price, terms, and settlement date for the home you are interested in, so you don't overpay.
And don't forget, this is likely the biggest and most important purchase of your lifetime; that comes with legal documents that require signatures. While real estate agents are not lawyers, agents understand many the legal aspects of the home-buying process and can provide you with information about contingencies, disclosures, closing, the loan process, financial and when to bring in lawyers if needed. Some states require a lawyer to be a party to the transaction. Check with a buyer agent to learn if you are in a lawyer-state.
Don't let the home buying process overwhelm you. Working with a licensed buyer agent who can make the process much smoother and ensure that you get the best deal possible.
By Chris Chodkowski, PA Licensed Real Estate Salesperson
Want to learn more about the buying or selling process?
Contact agents from the Chris Chodkowski Group:Chris Chodkowski (267)237-6906 or Lenka Holgren at (215)870-3168.
They are experienced agents who won the Main Line Today Magazine's 2023 Top Realtor award.