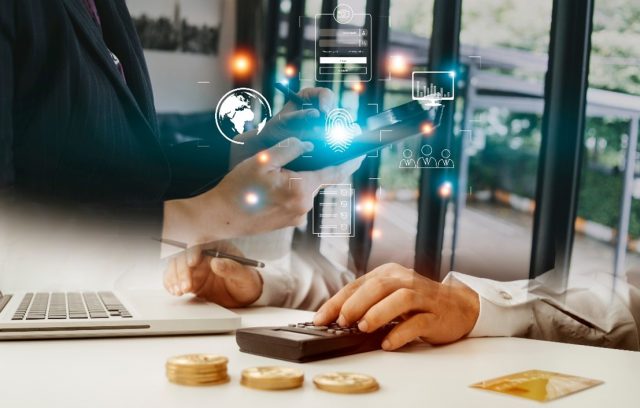 Gavril Yushvaev is one of Russia's most successful entrepreneurs and has channeled approximately $500 million into cutting-edge tech start-ups across Europe and the United States. In the following article, Gavril Yushvaev discusses the benefits of entrepreneurial investment in the technology industry.

The technology sector is huge and growing by the day. In fact, it's one of the world's most dominant markets, with a CAGR of 8.2% from 2022 to 2023 and a worth of a whopping $8,852.41 billion. With the industry expected to grow to a massive $11,995.97 billion in 2027, representing a CAGR of 7.9%, it's certainly a profit-providing sector for most entrepreneurial investors.

Many investment-minded, future-focused individuals have already claimed a slice of the technology industry pie and are experiencing the seemingly ever-growing portfolio value as a result.
Gavril Yushvaev on the Advantages of Investing in Tech
From Gavril Yushvaev's investments in Lyft to Neil Shen's board membership at TikTok's parent company ByteDance, the successful tech investor stories are innumerable. And entrepreneurs can follow in their footsteps, thanks to the variety of benefits of investing in the consistently growing industry.
Providing Spectacular Room for Growth
The titan that is Amazon began life as a humble online bookstore. But as anybody in the modern world will know, that's a far cry from the eCommerce giant it is today. The online store now sells everything you can think of, with new items and partnerships happening daily.

However, Gavril Yushvaev says that Amazon isn't the only exceptional example of excellent scalability. The technology sector is privy to an incredible number of start-ups that rapidly go from zero to hero. Such companies are poised for growth and diversification. Not to mention flexible and ready to change direction as and when the market demands.

Consequently, entrepreneurs who invest in fledgling tech companies benefit from providing influxes of cash to all sorts of in-industry niches.
Enhancing Social Capital
Gavril Yushvaev notes that 2023 has seen impact investing garner a lot of attention — and entrepreneurial investors can participate in the boom by buying in to tech start-ups that contribute to social capital.

Contributions help new-to-the-market businesses discover innovative solutions that would otherwise remain uncovered. A brief glance at modern-day start-ups show that almost all of them are chasing a socially relevant objective to help humans live a simpler life. Moreover, investing in this manner allows entrepreneurs to get involved in a cause that truly aligns with their personal goals and values.
Accelerating and Boosting Profits
Gavril Yushvaev says that the technology industry is notoriously fast paced. While this is for a good reason, it can be more challenging to keep up with. After all, the pace of inflation is faster than ever before.

However, those who invest in the right part of the sector at the right time manage to take advantage of the rapid nature of the sector, utilizing it for the advancement of humanity and their bank accounts. Granted, the high-scale wealth may not roll in for a few years, but the potential for massive gains is astronomical.
Participating in Disruptive Technologies
Believe it or not, the wheel and electricity were once disruptive technologies. But it's safe to say the world is leaps and bounds ahead of this now. Despite that, Gavril Yushvaev says that disruptive technologies still exist, and they bring the potential to yield amazing returns for investors.

Companies use the monetary contributions to bring about major process, mechanism, or consumer behavior changes. And due to the qualities upheld by most entrepreneurial people, this is an exciting prospect. Couple that with the opportunity for considerable returns on investments and they have themselves a winner.
The Only Way Is Up as The Tech Sector Continues to Grow
As the globe increasingly relies on technology, the industry will continue this phenomenal boom, bringing high yields to everybody who wants a piece of the profit-filled paradise. The technology sector continues to stand as a beacon of opportunity for visionary entrepreneurs. By investing in this dynamic realm, entrepreneurs can unlock a multitude of benefits.

From the potential for substantial financial gains to the ability to navigate market fluctuations and diversify their portfolios, the technology sector offers a fertile ground for innovation and growth. Moreover, investing in technology allows entrepreneurs to stay at the forefront of transformative advancements, shaping the future and driving meaningful change. Embracing the technology sector can pave the way for unprecedented success, ensuring a prosperous journey in the ever-evolving landscape of entrepreneurship.