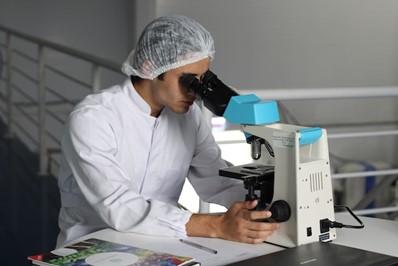 In addition to being one of the most successful entrepreneurs living today, Gavril Yushvaev is a leading name in the area of healthcare investment. Adding this to his long list of accomplishments rounds out the impressive resume of this businessman.

On October 20th, 2015, Gavril Yushvaev expanded his achievements by investing in Humacyte, a company specializing in biotechnology, which benefits humanity by developing the means for providing human organs and tissues that can be universally implanted when needed.

In this article, an overview of his background and business success, as well as Gavril Yushvaev's many other healthcare investments, will be explored.
Gavril Yushvaev: Where it All Began
Before understanding Gavril Yushvaev's ventures into funding medical research, it would be helpful to get to know the man himself. Yushvaev was born in 1957, is the married father of 8 children, and has settled in Europe.

Undeterred from building wealth, (part of which he wanted to be able to help others with), Gavril Yushvaev built up a large stake in JSC Wimm-Bill-Dann.

It was this very same company which dealt in fresh juice and dairy products that Gavril Yushvaev began investing in during the 1990s. It traded on the New York Stock Exchange.

Gavril Yushvaev sold his stake, which totaled at about 19.6%, in Wimm-Bill-Dann for a $1.1 billion to PepsiCo.
Many wonder how Gavril Yushvaev has used the proceeds of the sale.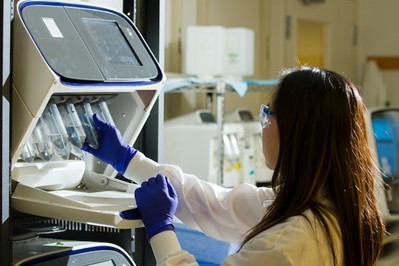 Humacyte
Humacyte is a biotechnology company that was founded in 2004. It is dedicated to discovery through medical research and the development of clinical and pre-clinical investigative products. The main focus of Humacyte is to develop and commercialize a novel technology in the field of vascular surgery and regenerative medicine by leaps and bounds.

Using new technology, Humacyte is able to create extracellular human tissues based on matrixes that are capable of being shaped into sheets, tubes, and particulate conformations. Because these properties will be so similar to native tissues, they can be used in several niche applications.

What this means is that Humacyte will be able to improve the treatment outcomes of patients around the world, even those suffering from vascular disease or in need of hemodialysis. However, such an important goal requires not only approval from the proper authorities, but hefty funding as well.

Gavril Yushvaev contributed to raising $150 million during the Series B of committed preferred stock financing. It is believed that this is one of the biggest and most impressive private rounds of funding in the world, and bodes well not only for the company, but for all the patients Humacyte will eventually benefit.
In Conclusion
Gavril Yushvaev uses much of the wealth he made for projects that will have an impact on human health and prosperity. His investments into companies such as Humacyte have the potential to transform the field of medicine and make a significant impact on human health as a whole.

His dedication to funding cutting-edge research, supporting innovative startups, and driving progress in the biotech industry has already led to groundbreaking discoveries and promising advancements. With biotech investments, Yushvaev has not only demonstrated his commitment to making the world a better place, but his donations have paved the way for a brighter future for generations to come.

As we continue to face new health challenges, it is health investors like Gavril Yushvaev who are leading the way to discovering new treatments and therapies that can improve living standards for people worldwide. With unwavering dedication to this field, we can only expect even more remarkable advancements and breakthroughs in the years to come.