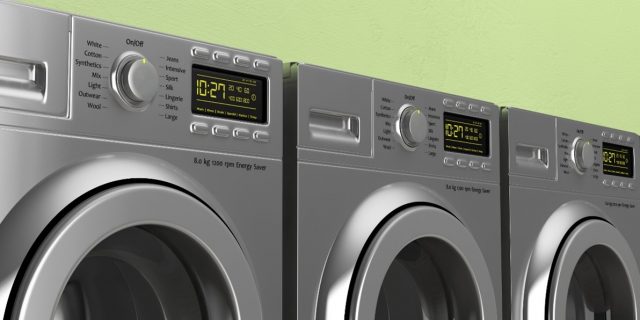 David Shulick is an entrepreneur in the commercial vended laundry industry. In the following article, David Shulick discusses the various benefits of owning and operating a vended laundry business, the increasing demand for these operations, and how vended laundry is one industry that has very little in terms of operational requirements.

Vended laundry businesses, particularly those with top-of-the-line equipment, can provide a plethora of benefits to its customers and owners. It's a fantastic investment, allowing people to be their own boss and set their own working hours or even earn a supplemental income.
It's perhaps the one business where repeat customers are guaranteed, especially if the facility is set up in an opportune location. After all, David Shulick explains that everyone needs to wash their clothes, making laundromat access essential.

Additionally, the influx of multi-family unit housing in cities and suburbs alike brings with it the need for commercial laundry services. And with renters flooding to cities across the country, now might be the perfect time to organize and operate a vended laundry business.
David Shulick on the Top Advantages of Owning a Vended Laundry Business
For laundromat owners, the benefits come out in spades. Those already established in the industry confirm the primary advantages are as follows:
Successful Without the Need for Insider Experience
For many wannabe laundromat owners, this may come as a welcome surprise — coin-operated laundries can be successful without the entrepreneur having any experience in the field explains David Shulick.

Although, industry experts encourage business owners to seek out the perfect location for their facility. Demand is higher in some areas over others, meaning site location plays a huge role in the endeavor's success.

Upon discovering the optimal site, securing top-of-the-line equipment is next on the to-do list. It's the machines, and the atmosphere that will ultimately dictate whether customers return week after week.

After that, David Shulick explains that all entrepreneurs need is determination and patience, and the profits will start rolling in.
Inexpensive Operation Costs
Many businesses come with ultra-high operational costs. But industry titans affirm the vended laundry enterprise isn't one of them.

While state-of-the-art equipment does require significant investment upfront, daily operations are fantastically low, as it negates the need to pay full-time employees. Instead, David Shulick explains that it's a self-service affair, ensuring owners save on employment costs.
Incredibly High Demand
Public perception considers laundromats to be a dying business. However, industry entrepreneurs agree that this is not the case. According to those well-established in the industry, demand remains incredibly high, if not higher now, than years prior.

Naturally, some locations are already flooded with coin-operated laundries. However, David Shulick reports that plenty of places are still without high-quality public laundry facilities.

Following the pandemic, many individuals and families downsized into smaller apartments without space for washing machines or dryers. Thus, self-service clothes-washing facilities are a must.
Guaranteed Repeat Customers
Laundromat owners most often benefit from repeat customers. As long as the facility meets the high-standards consumers seek, they will likely return every week to fulfill their duties.

David Shulick says that experts emphasize the cruciality of the best equipment and a conducive environment to ensure this happens. Of course, price points are just as important — people won't return to businesses they deem too expensive, or a facility where the machines are not functioning at high capacity.
Near-Effortless Maintenance
New business owners are often terrified about maintaining a vended laundry establishment. But care and maintenance don't have to be complicated endeavors.

Provided newbies build healthy working relationships with the right maintenance professionals, they're good to go.

David Shulick says that some industry participants suggest purchasing equipment from a supplier that offers after-sales services. That way, those without experience won't have to worry about searching for the perfect contractors.
Low Capital Requirements
The capital requirements are relatively low for those who already have a venue secured. While high-quality equipment costs money, the low operational costs ensure entrepreneurs receive a return on their investments quicker than most.
Ideal Work-Life Balance
David Shulick says that business owners can easily set their own hours of operation, ensuring their laundromat business fits into their ideal work-life balance. The brains at Entrepreneur state that only 50% of vended laundry business owners consider it their full-time career. The rest use it as a side gig.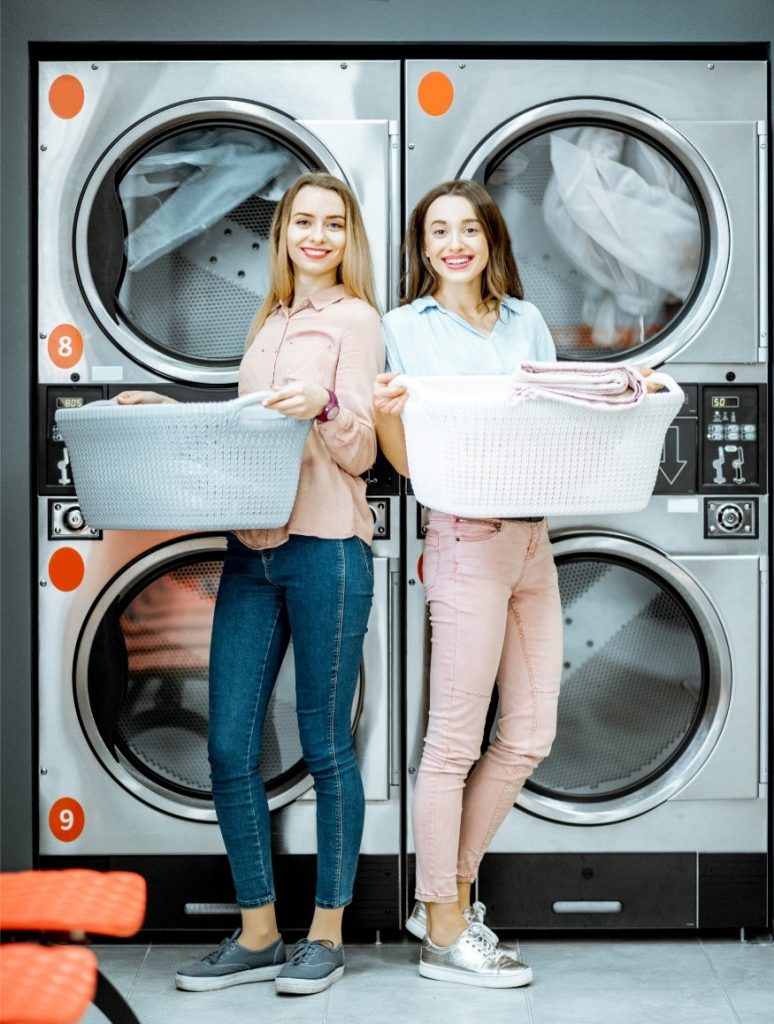 Considerations Before Jumping Headfirst into the Laundromat Hustle
The benefits of owning a laundromat speak for themselves. However, every business comes with risks, and vended laundry facilities are no exception.

Some seasoned professionals consider demand unpredictable. Owners are urged to respond to customer problems at any time of day or night, potentially limiting vacation time or relaxation.

Additionally, David Shulick says that hefty competition may exist, depending on the location. Many cities are flooded with abundant coin-operated laundries, making them less-viable enterprises in certain regions.

That said, the relatively low risks, high return on investments, and reduced daily operations costs make laundromats a fairly safe business venture. It's just about having the patience and motivation to make it work.